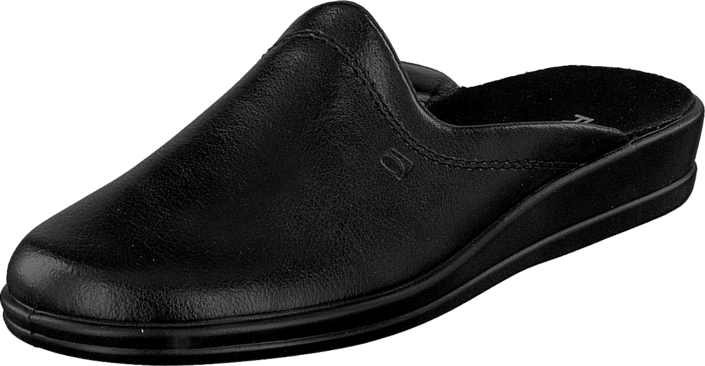 Do you want to inspire others? Tag @footway in your picture on Instagram for a chance to be featured here
3D
Customer data
Rohde have normal sizes according to 232 customers
Product description
Black
Leather
Rubber
53043-00
Rohde 1552-90 Black


Rohde is one of the leading shoe manufactures in Europe and one fun fact is that they produce almost 20 000 new shoes every single day. Rohde 1552-90 Black is a slipper / sandal made of genuine leather and it has an amazing fit. Rohde is known to produce comfortable and durable shoes and this one is no exception. It's black so that you can wear pretty much anything you want with it and dress in a variety of styles and outfits.


Stylish leather


This Rohde slipper is made entirely of leather and looks very neat. What is so great about leather is that it will adapt to your foot as well as your step as time goes by. The more you use it the better it will fit and it will eventually be completely shaped after your particular foot which means you will also be very comfortable wearing it. Leather also ages nicely so as long as you take good care of these slippers they will last a long time.


Great for casual wear


Wear these Rohde slippers at home or at work if you want to walk around comfortably at all times. The sole doesn't have a pattern which is why you can wear them outside as well if you'd like, although we do recommend to mainly wear them indoors. The black leather looks very stylish and you can match it with many different clothes and other colours. Black is always a good colour to go for when it comes to shoes as it is a safe bet and you will be able to wear it with pretty much anything in your wardrobe.


Care advice


Leather shoes are easy to care for because there are many good products out there that can do the job. The best way to make sure your Rohde sandals are protected from dirt and debris is to impregnate them. This will give them a protective surface that lasts for a pretty long time. You will need to regularly reapply it when it seems to have lost its abilities to avoid any damage. This is especially important if you decide to wear them outside, where they are exposed to water and dirt.
Show more