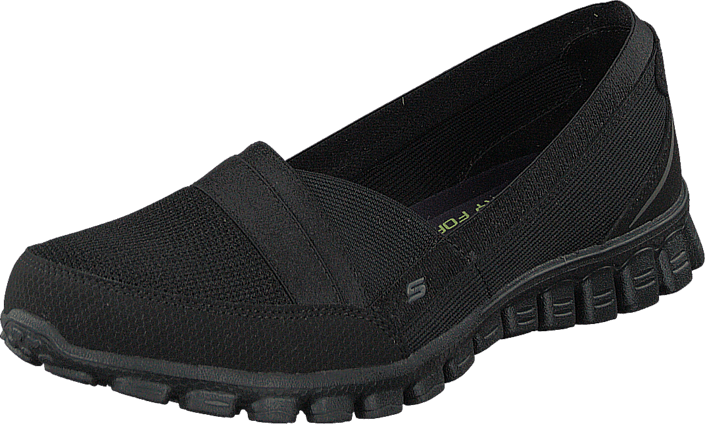 Do you want to inspire others? Tag @footway in your picture on Instagram for a chance to be featured here
3D
Customer data
Skechers have normal sizes according to 6710 customers
Product description
Black
Synthetic
Rubber
53377-00
Skechers 22672 BBK


When it comes to everyday footwear Skechers is an excellent brand to go for. These shoes have a slip-on design and provide a high degree of comfort. The insole is made of a memory foam material that adapts perfectly to your feet. These shoes are great for those who walk or stand up a lot.


A simple design with an advanced technology


These shoes have a simple but very nice design. The top part is made of a stretchy mesh material to make it easy for you to put the shoes on. The outsole has a special pattern that will follow the movements of your feet in a very good way. The entire shoe is lightweight and perfect for long walks.


Perfect for work or as everyday shoes


The inner and the outer sole of this shoe are designed so that you are able to use the shoes comfortably for a long period of time. This is great if you maybe have a job that requires a lot of standing up or walking around. The sleek and stylish design allows you to match these shoes with all kinds of clothing and you can wear them anywhere.


Care advice for Skechers BBK slip-on shoes


These shoes don't need a lot of extra care. All you really need to do is clean them when they get dirty if you want them to keep their good condition. You can use a damp cloth and possibly some soap when removing dirt and stains.
Show more
Popular shoes from Skechers