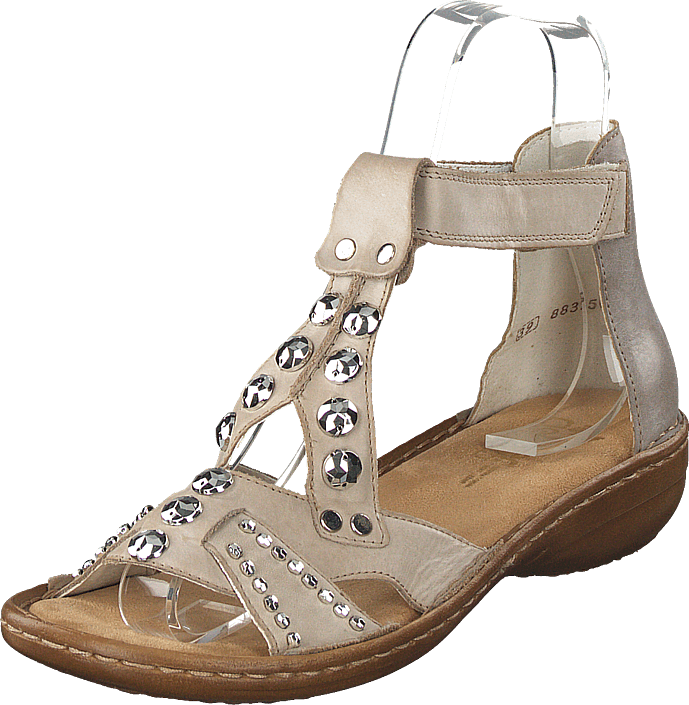 Do you want to inspire others? Tag @footway in your picture on Instagram for a chance to be featured here
3D
Customer data
Rieker have normal sizes according to 9180 customers
Product description
Beige, Brown
Leather
Synthetic
3 cm
15 cm
53956-00
Rieker

A wide range of sandals with a right pick for everyone. Rieker's shoes may vary in appearance, the level of comfort is always as steady as the heel on their footwear.


60816-64

Sandals are the best choice for summer days when you want to wear as little as possible yet still look dressed up. These give your feet support, can be adjusted with an invisible velcro strap to make a perfect fit and look fashionable while giving you the idea you're barely wearing anything.


Grey

But what you can actually see here is a mix of shades, giving the sandal a robust look. The combination with shiny details creates a playful effect, making this a superb pair for any situation that requires something pretty and light, like long summer days that turn into elegant dinners.


Made to last

Rieker sandals are made from quality materials to make sure they keep their shape no matter how many times you wear them. All they ask in return is that you take good care of them. The leather top loves a protective spray and some special leather lotion, the synthetic part only needs a damp cloth and some mild soap once in a while.

Show more
Popular shoes from Rieker