03.06.2020: Our home deliveries continue as usual, 1-3 working days ♡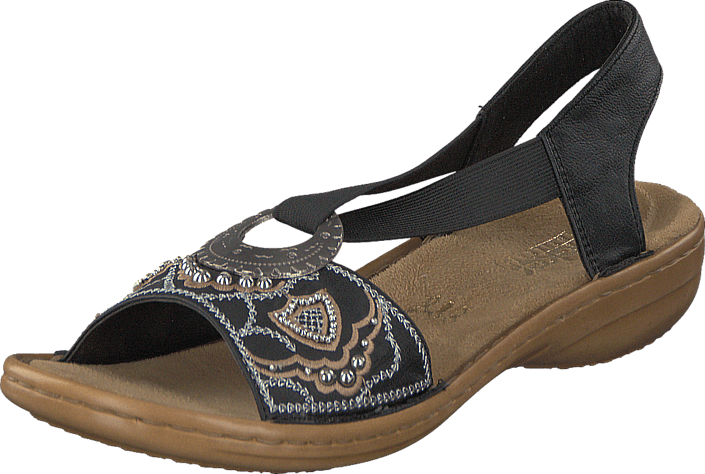 Do you want to inspire others? Tag @footway in your picture on Instagram for a chance to be featured here
3D
Customer data
Rieker have normal sizes according to 9180 customers
Product description
Brown
Synthetic
Synthetic
53925-00
Rieker

When a brand can't choose between style and wearability, and why would they, the result is a stunning collection of sandals that don't just look fabulous but also feel really pleasant on the feet. The top of Rieker sandals are clearly made to please the eyes, the sole's only purpose is keeping your feet safe and feeling good.


608B9-00

That mix of style and comfort can clearly be seen in this pair of sandals. A thick sole in a shape designed to support your feet in the right places and give them the feeling of walking on air, with elastic straps on the side for a perfect fit and one around the back to secure them tightly.


Black

But the wide strap that goes on top of your foot is definitely the eye-catching part of the sandal and gives it an elegant look. Noticeable stitches in shiny, metallic colours decorate this part of the shoe and make them a suitable pick for many different occasions. They can do casual, for sure, but you can easily match them with an evening dress and wear these sandals to a party or event.


The right footwear

Prevent injuries and wear shoes that work with your feet and support them rather than making them feel bad. Rieker only makes such shoes because good foot health is something they prioritize in everything they make.

Show more
Popular shoes from Rieker