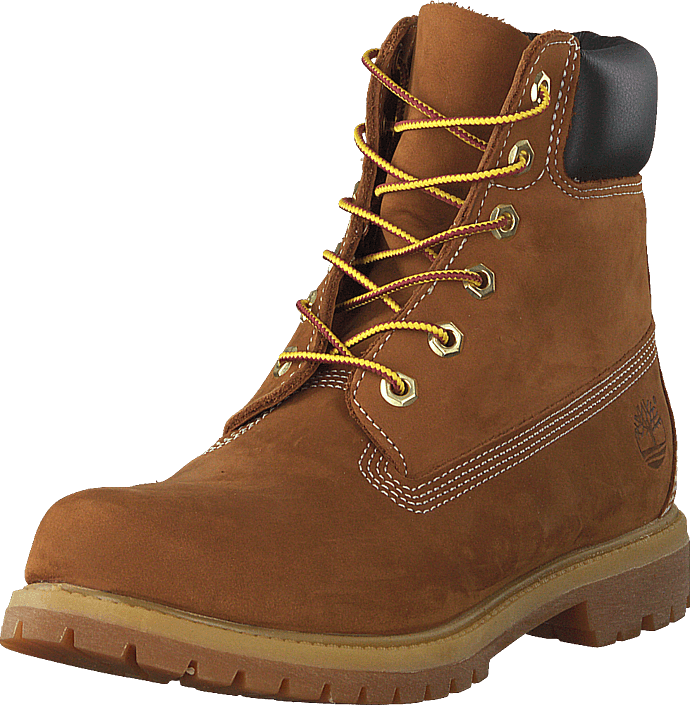 Do you want to inspire others? Tag @footway in your picture on Instagram for a chance to be featured here
3D
Timberland
6 Inch Premium Boot Rust
Customer data
Timberland have normal sizes according to 12000 customers
Product description
Brown
Leather
Rubber
Laces
06074-01
Timberland 6in Premium Rust


When wearing a pair of Timberland 6 in Premium Rust you will be sure to have a practical, stylish and functional pair of shoes. These great boots are now available in many different colours, but the brown leather is a timeless and classic option. The boots have many great features that make them perfect for wet / cold conditions.


Water and mud are no problem


The TImberland 6in Premium Rust is made of a strong and sturdy leather in a light color. The leather has been treated to be water and stain resistant which them a great option for the fall and winter when rain and snow is common. The sole is heavily textured to ensure that you have good grip on the slipperiest of surfaces.


Perfect boots throughout the year for any occasion


For anyone that is looking for a pair of comfortable shoes that can be worn throughout the year for many occasions the Timberland 6in Premium Rust are a great choice. This pair has a great look and features that make them useful no matter what the weather is or what style you are going for that you will be sure to appreciate.


How to care for your boots


The leather on your new Timberland 6in Premium Rust will stay great looking and will only grow in character over time as long as you make sure to properly take care of them. A good idea is to use an impregnation spray so they have protection against dirt and moisture.
Show more
Popular shoes from Timberland