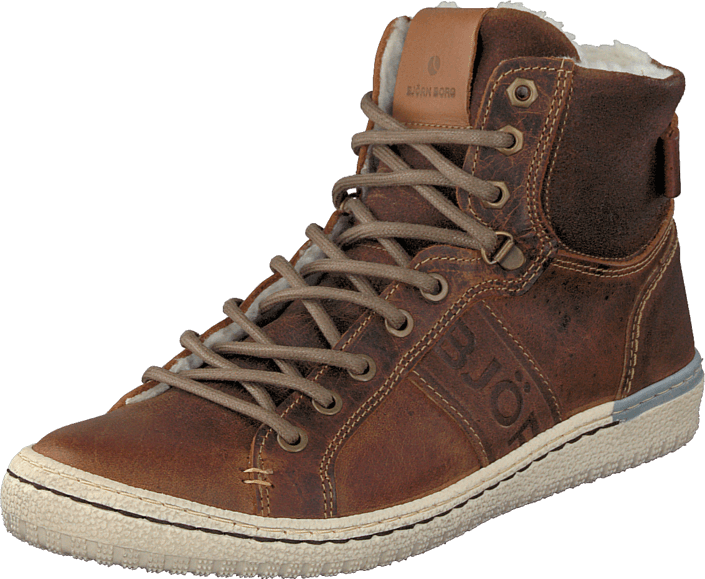 Do you want to inspire others? Tag @footway in your picture on Instagram for a chance to be featured here
3D
Björn Borg
Alec Mid Fur Tan
Customer data
Björn Borg have normal sizes according to 2823 customers
Product description
Brown
Leather
Textile
Rubber
Laces
48018-02
Björn Borg Alec Mid Fur Tan


Björn Borg is a Swedish company named after the professional tennis player and this brand is known for its popular underwear but also very stylish shoes. Björn Borg Alec Mid Fur Tan is a great example of what this brand stands for. These are tasteful shoes in a lovely colour. They are made of leather with a warm inner lining that will protect against the cold.


Comfortable shoes for the winter


Alec Mid Fur Tan from Björn Borg is a great winter shoe. It has a warm inner lining that will retain heat and keep you warm while it's also very soft so that you can walk around comfortably. These shoes are made of leather and have rubber soles sewn in to make sure no wind or moisture will get through. On top of all this, they are also incredibly stylish.


Stylish and functional shoes


These shoes are both functional and fashionable which is the perfect combination for winter. You can wear them with jeans, chinos or comfortable trousers. The handsome brown colour combined with a fluffy white inner lining will go nicely with many clothing styles and different patterns. These shoes are just as nice to wear on a casual day as they are when dressing up to go out at night.


Take care of leather


As these shoes have an outer shell made of leather you should use specific leather shoe care products to keep them clean and soft. You can buy anything from shoe polish to wax, and it might also be a good idea to impregnate the shoes regularly so that they are better protected against moisture and dirt.
Show more
Popular shoes from Björn Borg