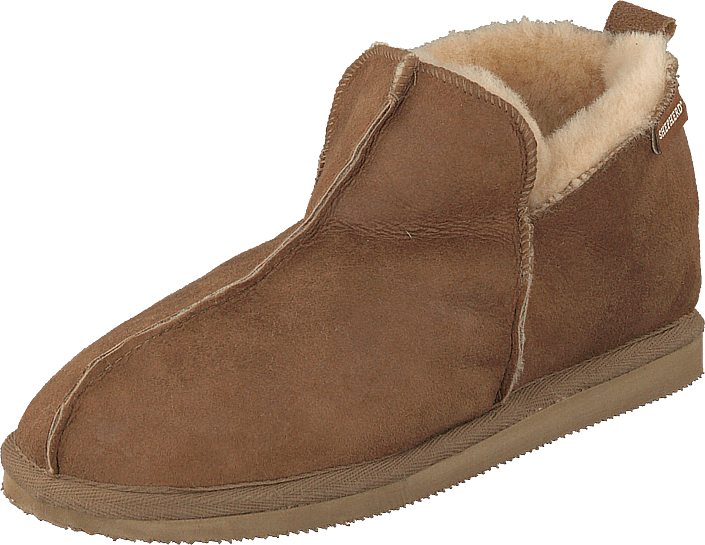 Do you want to inspire others? Tag @footway in your picture on Instagram for a chance to be featured here
3D
Shepherd
Anton Antique/Cognac
Customer data
Shepherd have normal sizes according to 9765 customers
Product description
Brown
Leather
Rubber
52645-00
Shepherd Anton 4921 Antique/Cognac


Shepherd Anton 4921 Antique/Cognac is one of our most popular slippers. This enclosed slipper is soft and nice to wear because they go a bit over the ankle. This will keep your feet warm and cozy for as long as you need. The Swedish brand Shepherd makes amazing slippers in several colours and styles and it's impossible to not fall for one of them. Shepherd Anton is made of sheep wool and this lovely slipper will most definitely suit all your needs.


Clever details with sheep wool


Shepherd of Sweden is an innovative brand loved by many. Their slippers are probably some of the more comfortable ones on the market and they always look soft and tasteful. Their lovely design attracts different ages and genders and they are always made with highest quality. Sheep wool is moisture wicking and absorbent, which will your feet warm without getting sweaty. This material is also antibacterial and doesn't need to be washed.


Wear them all year round at home or at work


Shepherd Antons are soft and warm but still appropriate to wear the entire year. They are stylish and fit very nicely. Keep a pair at home waiting for you when you get back from work or school and you are ready to let your feet relax. Another idea is to bring a pair to work to let your feet rest in between meetings. These slippers are stylish and they have a thick rubber sole to protect you from sliding around on the floor. The thick sole also provides nice cushioning.


Easy to care for


Sheep wool is easy to care for because it never really has to be cleaned. Its amazing qualities keep it fresh and nice without you having to lift a finger. Airing them out for a while every now and then is always a good idea and if they do get stained you should use a mild soap solution. Other than this you can just enjoy your slippers and let them do the rest of the work.
Show more
Popular shoes from Shepherd