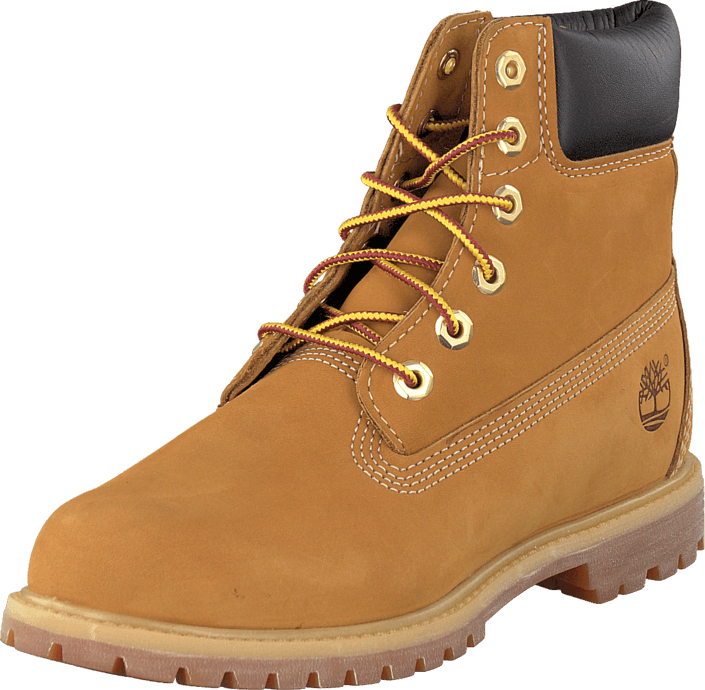 Do you want to inspire others? Tag @footway in your picture on Instagram for a chance to be featured here
3D
Timberland
6 Inch Premium Boot Wheat
Customer data
Timberland have normal sizes according to 12000 customers
Product description
Orange
Leather
Rubber
Laces
49761-00
Timberland Classic 6 "Wheat


Timberland Classic 6 "Wheat is undoubtedly one of Timberland's best selling and most popular shoe model. The yellow leather boot is used by everyone from celebrities to construction workers to the most fashion-conscious individuals. Timberland is known for sturdy boots made of genuine leather. The heavy rubber sole with a deep pattern design makes the boots the perfect choice for winter and autumn when the ground is often slippery. Timberland is an American brand that has been in business since 1918 and they have a long and interesting history.


Durable leather and a comfortable fit


Timberland Classic 6 "Wheat is the perfect boot for all women who love fashion and at the same time have high standards when it comes to comfort, quality and design. The boots are made of a strong and yellow leather which keeps its quality year after year. Leather has a tendency to age very well and gets more character after each year. Timberland Classic 6 "Wheat has a thick rubber outsole, which really makes all the difference when the roads are slippery. You can adjust the size and comfort that you want by adding an extra sole in the boot or removing the one the was already there.


From street fashion to proper outfits


One of the best features of Timblerland Classic 6 "Wheat is that the boots are incredibly easy to combine with different outfits. Celebrities like Kanye West wear their Timberland boots with their cool and hip-hop-inspired style, but you can also match these boots with cute summery dress. The yellow Timberland boots look just as good with a pair of jeans, a white t-shirt and a leather jacket as they do combined with a tight skirt, a beautiful blouse and festive accessories.


Shoe care for Timberland boots


In order for your Timberland Classic 6 "Wheat to stay in a new and fresh condition they need some care every now and then. Since the boots are made of leather with a matte finish, you can use a good waterproofing spray for suede, leather and nubuck. Always make sure to brush off dirt and stains from the shoes before you spray them with shoe care products. This is a good routine and it can be done very quickly. If you want your boots to keep looking nice for years, it is always good to put them in a shoe tree when you aren't using them. This is a great extra step to preserve the shape of the boot and the leather will look good for years to come.
Show more
Popular shoes from Timberland