25.05.2020: Our home deliveries continue as usual, 1-3 working days ♡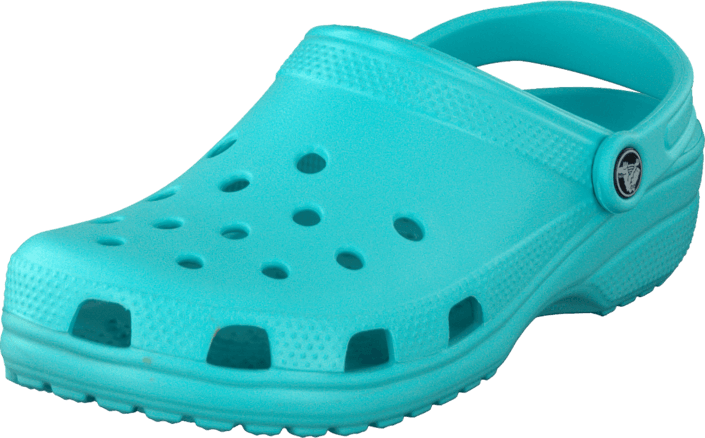 Do you want to inspire others? Tag @footway in your picture on Instagram for a chance to be featured here
3D
Customer data
Crocs have normal sizes according to 15744 customers
Product description
Turquoise
Synthetic
Synthetic
07725-05
Crocs Classic Pool


Crocs decided to name these sandals "pool" and this is a very suitable name because it's exactly what they represent. They have a bright turquoise colour that will make you think of long warm summer days by the pool in a place where the sun is shining and the sky is blue.


Croslite - Crocs very own material


Croslite is Crocs's own material and it's a much softer version of rubber. It will provide very pleasant shock absorption and an incredibly comfortable fit. Your feet will love this material and it gives you a whole new walking experience.


Great for the beach or around the house


The Crocs shoes can be worn both inside and outside of the house and they are perfect if you are going to the beach or the pool. You can quickly take them on and off and they are very comfortable to walk around in. Wear them with a relaxed summer outfit and enjoy the incredible shock absorption that they provide.


How to clean your Crocs


Crocs are very easy to clean. All you really need to do is rinse them under the tap and wipe clean with a cloth. Dry them off with a clean towel and leave them to air dry for a moment before you put them back on.
Show more