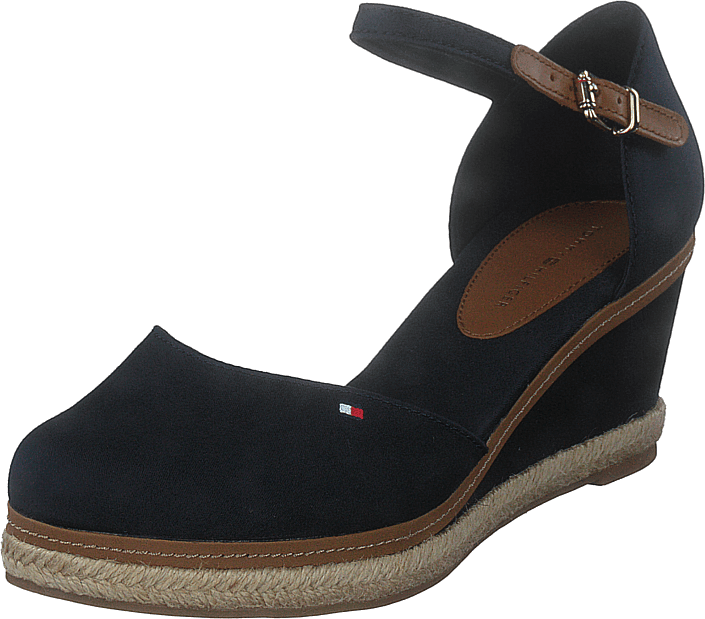 Do you want to inspire others? Tag @footway in your picture on Instagram for a chance to be featured here
3D
Tommy Hilfiger
Elba 44 Midnight
Customer data
Tommy Hilfiger have normal sizes according to 2580 customers
Product description
Brown, Black
Textile
Textile
Rubber
6 cm
Buckle
60066-50
Tommy Hilfiger

You probably feel llike you've known this brand forever, yet they have only been around since 1985. For a brand this young, their accomplishments are huge with products being sold all over the world and their preppy designs in iconic blue, white and red are loved by millions of people.


Elba 44

You've just found the perfect wedges for any occasion this summer. Worried about painful feet? Don't! These aren't killer heels and definitely not just made for sitting. You can easily walk around in them without wanting to throw them out of the window at the end of the day.


Midnight

Different textures and materials give this shoe a luxurious yet playful appearance and make them easy to match with any outfit. The brown leather details go perfectly with accessories made from similar materials and the shape of the shoe and subtle heel make your feet look slim without having to face any balance issues.


Tips & tricks

An adjustable strap makes it easy to change the fit of the shoe when you need a bit more space. They're made from cotton so your feet can breathe and stay fresh.

Show more
Popular shoes from Tommy Hilfiger