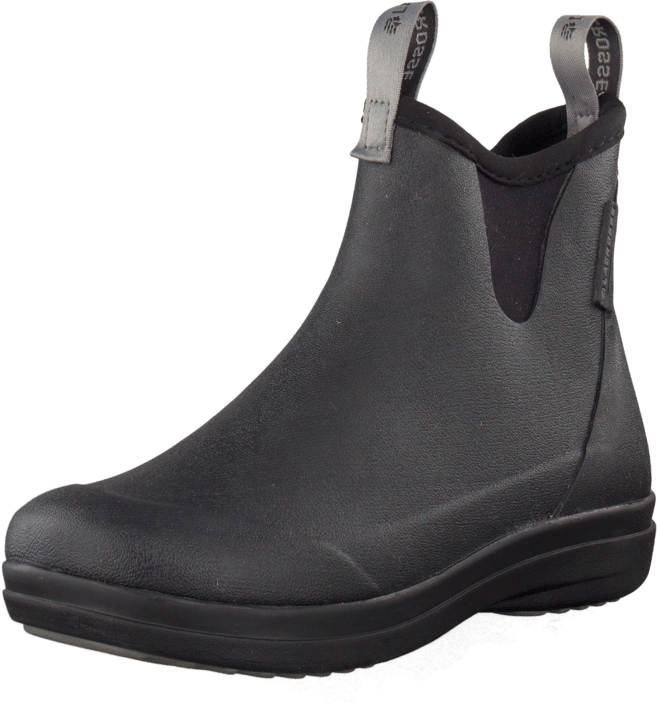 Do you want to inspire others? Tag @footway in your picture on Instagram for a chance to be featured here
3D
Lacrosse
Hampton II Women Black
Customer data
Lacrosse have normal sizes according to 759 customers
Product description
Waterproof
Black
Rubber
Rubber
47136-00
Lacrosse Hampton II Women Black


Lacrosse is an American company known around the world for their high quality, practical shoes. Lacrosse Hampton II Women Black are waterproof rubber boots and they are very useful. These boots have such a sleek design, which is why they aren't just great to use when it rains but also as everyday shoes.


Excellent fit and waterproof rubber


These stylish boots by Lacrosse are made of waterproof rubber and have a comfortable fabric lining. These boots will fit perfectly on your feet and they have elastic panels on the sides so that you can easily take them off or put them on. If you want to add more comfort you can add one more sole or put on thick socks. This will also keep your feet even warmer.


Well prepared for a rainy day


Rain doesn't have to ruin your day if you have the right shoes at home. Lacrosse Hampton II Women will make it more exciting to step out when it's pouring down because you know that your feet will be protected and you will look fashionable. These boots are similar to a pair of Chelsea boots and you can even wear these when it's not raining because they are very useful and can handle tough conditions in your everyday life.


Focus on the fun


These boots from Lacrosse have more benefits than just being waterproof. They don't need any maintenance and if they happen to get dirty you can simply rinse them under the tap or wipe them clean with a damp cloth.
Show more
Popular shoes from Lacrosse