26.05.2020: Our home deliveries continue as usual, 1-3 working days ♡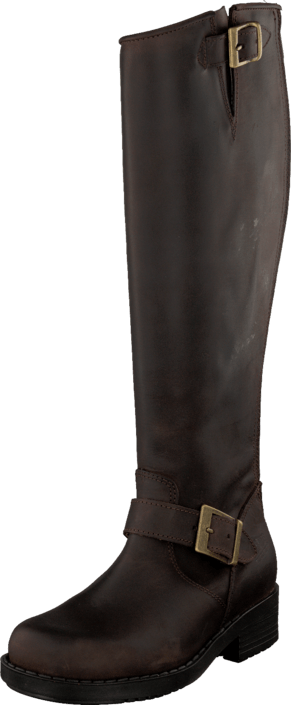 Do you want to inspire others? Tag @footway in your picture on Instagram for a chance to be featured here
3D
Johnny Bulls
High Zip Back Brown/Gold
Customer data
Johnny Bulls have normal sizes according to 3314 customers
Product description
Brown
Leather
Rubber
4 cm
40 cm
36 cm
Zipper, Buckle
49753-01
Johnny Bulls High Zip Back Brown


Johnny Bull is a brand that produces very stylish shoes inspired by the biker culture. This is something that is very clear when you take a look at their collection. Johnny Bull shoes are made of high quality leather and always have many nice details to create unique designs. Johnny Bulls High Zip Back Brown are long leather boots with a zipper on the back and these are perfect for women going for a more elegant look. The heels are 4 cm high and the shoe shaft is 40 cm.


High quality and nice details


Johnny Bulls High Zip Back Brown have a very distinctive look and are made of genuine leather. These boots are great for all seasons because they have rubber soles that will give you a good grip even on very slippery surfaces. They have two buckles so that you can adjust the size of the boot if necessary and the zipper on the back makes it very easy for you to quickly take them on and off.


Suitable for many styles and outfits


Johnny Bulls High Zip Back Brown are long boots that will almost reach your knees and you can create many different styles and looks with these on. They look great with shorter dresses and skirts. If it's cold outside you can put on a pair of tights to make sure you stay warm. They also look very good with a pair of jeans or tight pants. This is a versatile boot that can be worn with many outfits, there are no limits. You can go basic or overboard depending on your mood, the weather or where you are going for the day or night.


Take good care of your Johnny Bulls boots


Leather is a very popular material when it comes to shoes and there are many care products out there that can help you make them last long. When you order Johnny Bulls High Zip Back Brown they are already impregnated by the company which means they are protected against dirt, water and dust. This shield does disappear with time and you have to remember to impregnate the shoes yourself regularly, if you want their good condition to last. You can also add shoe conditioner or shoe polish to your list if you want to care for the leather shoes even more.
Show more
Popular shoes from Johnny Bulls