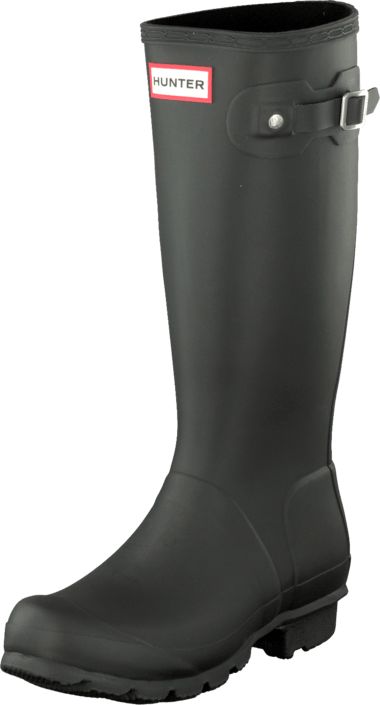 Do you want to inspire others? Tag @footway in your picture on Instagram for a chance to be featured here
3D
Hunter
Kids Original Black
Customer data
Hunter have normal sizes according to 2531 customers
Product description
Waterproof
Grey, Black
Rubber
Rubber
3 cm
32 cm
37 cm
48412-03
Hunter Kids Original Black


When it comes to wellies the most important thing is that they are able to keep water out and your feet dry. The English company Hunter has been going strong since the mid-1800s. They are known for their high quality rain boots that they make sure are perfect when it rains to keep your feet free from the elements. Hunter Kids Original Black are a high quality pair to accomplish this for the little ones. They are handmade and have a classic, trendy look that matches the adult models. On the back there are reflectors that make sure that when it is dark outside your kids will never blend into the shadows.


These are boots made with natural rubber


Wellies made by Hunter are manufactured with natural rubber and the Hunter Kids Original Black are no exception to this. With this model the company has combined natural rubber with vulcanized rubber to make a waterproof boot that looks great as well. It is good to know that the natural rubber may gain white spots over time due to the water. The cause of this is that the wax in the rubber can bleed out and it is thankfully easy to fix. You will also find a soft and comfy lining on the inside of the boot to make sure that you can wear them all day long.


Boots that can go with any outfit you put on


With these Hunter boots you can let your kids go out and play in the rain without any worry about their feet staying dry. This model is designed to match with many different clothing options to ensure you can use them whenever they are needed. They are unisex so it does not matter whether you have a little boy or girl running around the house they will be covered with these boots. It isn't just your feet that are protected with these boots, it is your legs as well as they rise up to 32cm. This will ensure that when the rain comes down you will be dry from the knee down no matter what.


How to care for your new boots


The best way to make sure that you get the most out of these boots is by taking care of the rubber they are made of before putting them to the test. Thankfully it is usually enough simply to rub them with a sponge underneath the tap. It is also best to avoid using cleaner on the soles as this can cause them to become slippery losing their ability to give you the best grip possible. If the white spots pop up on your boots you can always use Boot Buffer spray to get rid of them.
Show more
Popular shoes from Hunter