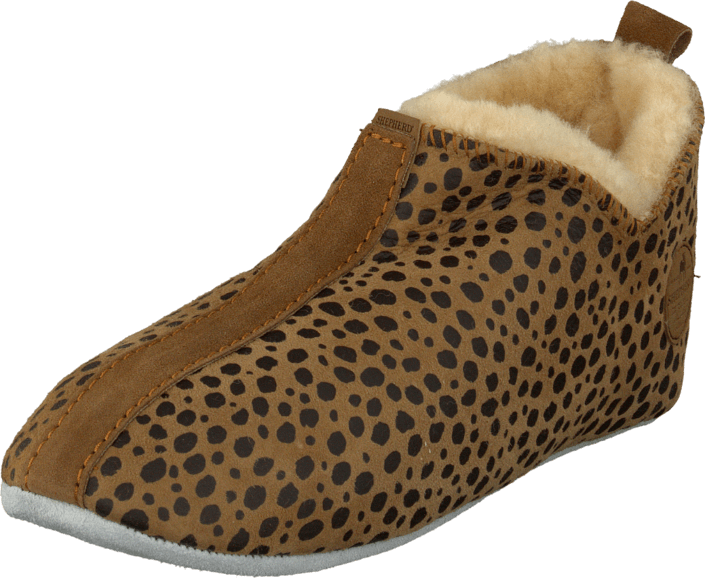 Do you want to inspire others? Tag @footway in your picture on Instagram for a chance to be featured here
3D
Customer data
Shepherd have normal sizes according to 9765 customers
Product description
Brown, Patterned
Suede
Leather
10011-03
Shepherd Lina Leopard


Shepherd is a popular brand focusing on producing shoes and slippers entirely made of sheepskin and wool. Lina Leopard is a classic slipper with a very cool leopard print. They are comfortable, warm and soft which is perfect for the colder months of the year.


Sheep's wool is soft and warm


Sheepskin and wool have many great qualities. Wool is very soft and will make your slippers really comfortable to wear. It is also antibacterial which means that your slippers won't take on an unpleasant odor over time. The leather is durable and the leopard print is very stylish.


Your new favourite pair of slippers?


There is a reason why Shepherd slippers are so popular. They are comfortable, soft and you will love wearing them in the winter when the floors are colder than usual. With these slippers on you can start off every day feeling warm and cosy.


Take good care of your Shepherd slippers


These slippers don't require an advanced cleaning process. All you need to do is use some lukewarm water and a little bit of soap, and gently rub off any dirt. Make sure to always clean your slippers very carefully to avoid wearing out the nice leopard print.
Show more
Popular shoes from Shepherd