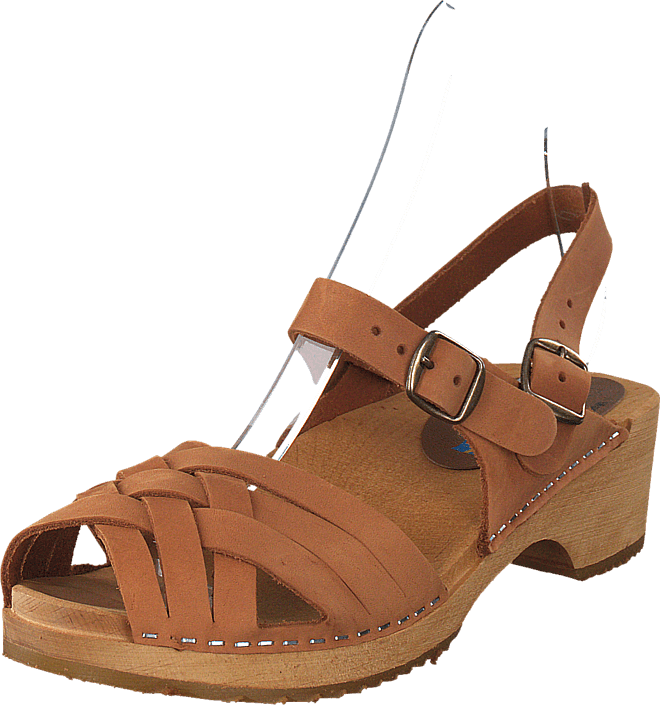 Do you want to inspire others? Tag @footway in your picture on Instagram for a chance to be featured here
3D
Customer data
Mohedatoffeln have normal sizes according to 2505 customers
Product description
Brown
Leather
Synthetic
Buckle
46111-00
Mohedatoffeln Klara


Moheda is a brand that was founded in 1860 and has therefore been around for many generations. This particular pair, Klara, is a very beautiful shoe model with braided leather, and is a perfect summer shoe.


A stylish wooden clog


These very nice clogs have a modern and stylish design. They are made of a heavy piece of wood which forms the actual sole. The shoe's upper features braided leather which constitutes a very lovely appearance.


Fashionable wooden shoe


Wooden clogs are more popular than ever nowadays and this pair from Moheda is perfect to use in the spring and summertime. They really enhance your outfit and will look amazing with a white summer dress, a pair of tight jeans or a nice pair of shorts.


Take care of your sandals


Keep your sandals in good condition for as long as you can by cleaning the shoes regularly. Wipe off the wooden part with a damp cloth and impregnate the leather. You can also use a shoe brush or a toothbrush to scrub away dirt and dust.
Show more
Popular shoes from Mohedatoffeln