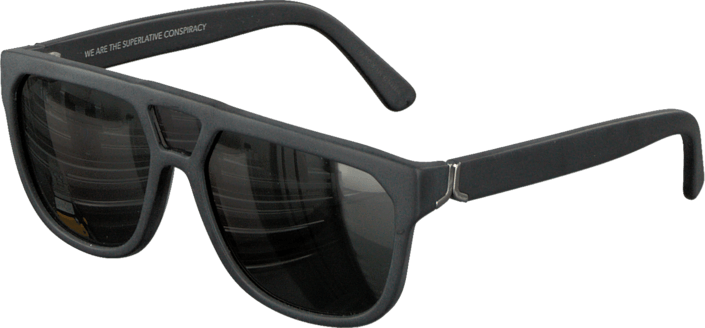 Do you want to inspire others? Tag @footway in your picture on Instagram for a chance to be featured here
3D
Customer data
WeSC have normal sizes according to 174 customers
Product description
Black
Synthetic
Synthetic
51322-00
WeSC Moose Black Matte


WeSC are known for producing shoes, clothes and accessories of the highest quality. The company name stands for, We are the Superlative Conspiracy, and they always set the bar high when it comes to design. If you want a cool accessory to match with your favourite shoes you should get your hands on these stylish sunglasses. These are a must in the summer when you need to protect your eyes from the bright sun and will complete your look.


High quality and lenses by Carl Zeiss


These hand-made sunglasses are the result of a long collaboration between the brand WeSC, who handle the design, and the successful Italian brand Retrosuperfuture, who are responsible for the manufacturing. The sunglasses are made of the highest quality and have a matte black colour. The plastic material is called acetate and was prepared with cotton and wood pulp. This kind of material can't handle temperatures that are too high and it will also gain a white coating over time. If you don't like this you can easily polish the sunglasses and they will look as good as new. They lenses are made by the well-known brand Carl Zeiss and they will protect your eyes from UV rays.


A stylish accessory


WeSC Moose Black Matte are sunglasses meant for both men and women and the classy matte black colour makes them easy to match with many clothing styles. You can wear them with a pair of ripped jeans and a nice t-shirt and all kinds of shoes. Wear heels, sneakers, flats or boots depending on the weather and season. These sunglasses are incredibly stylish and have beautiful details, which is why they are a must-have.


Care for your sunglasses


The sunglasses come with a microfiber cloth so that you can easily clean them as soon as they get dirty, dusty or covered with finger prints. If you want to make sure your sunglasses are protected at all times or if you know you are going to put them in a bag to carry with you, it's good to get a case where you can store them while you are not wearing them.
Show more