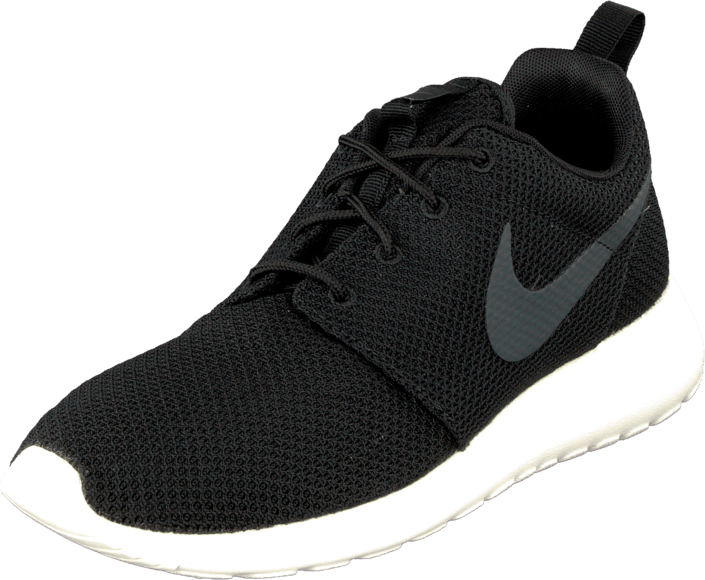 Do you want to inspire others? Tag @footway in your picture on Instagram for a chance to be featured here
3D
Nike
Nike Roshe Run Black/Anthracite-Sail
Customer data
Nike have normal sizes according to 9877 customers
Product description
Running
Black
Synthetic
Synthetic
Laces
49337-00
Nike Nike Roshe Run Black/Anthracite-Sail


Sometimes basic and minimalistic design is the way to go. Trainers don't have to be all about colours and fancy details, simple is also great. Nike Roshe Run Black/Anthracite-Sail are popular all across the world and they are so stylish and cool that it's difficult not to get a pair each for the whole family. This is one of Nike's most comfortable running shoes but you don't need to run to have a pair of these at home. They are also perfect if you are just looking for some nice shoes to wear when you leave your house.


Mesh will let your feet breathe


Nike has a tendency to use mesh material for their trainers. This will make sure your feet don't feel trapped but instead allowed to breathe and ventilate. Nike Roshe Run is one of many that are made of mesh and this is truly great for a running shoe. It's also the reason behind why these shoes are so lightweight. The rubber sole is very comfortable and provides good support.


Trainers for everyday wear


Nike has admitted that the inspiration used when designing these shoes came from meditation and the concept of Zen. This particular shoe is black with a white sole and it's easy to combine it with many different styles. Wear them with a nice set of workout clothes or everyday clothes such as jeans and trousers. Nike shoes can be worn with anything and by wearing these you are ready for any situation coming your way. If you are late for the bus you can easily catch up or if want to go for a walk at lunch time you are set as well.


Care for your shoes


Nike Roshe Run is definitely a pair of trainers that are meant to be used, especially because they are so comfortable and stylish. You still need to be pretty careful when wearing these somewhere very dirty or muddy. Mesh doesn't need care but if it gets stained it could be tricky to get it cleaned. Accidents do happen and if this is the case you should use a damp towel and some soap and rub where needed.
Show more