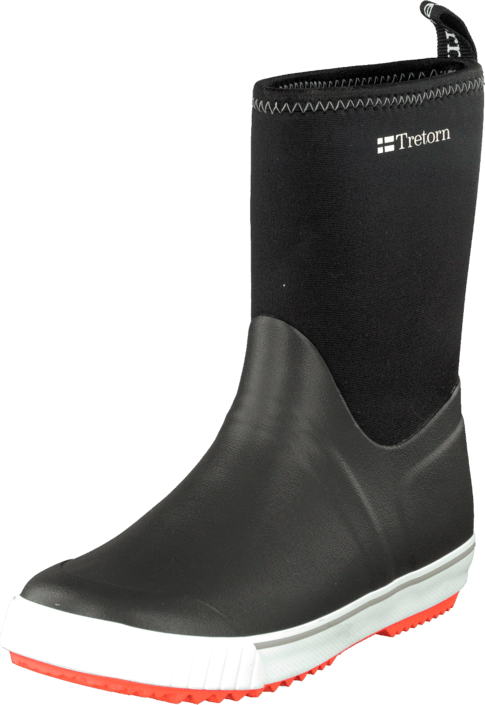 Do you want to inspire others? Tag @footway in your picture on Instagram for a chance to be featured here
3D
Customer data
Tretorn have normal sizes according to 6436 customers
Product description
Warmly lined, Waterproof
Black
Rubber
Textile
Rubber
3,5 cm
20,5 cm
33 cm
22943-00
Tretorn Wings Neo Black


This is a cool rubber boot from Tretorn called Wings and this is the perfect name because you can actually fold down the shaft as a wing for more mobility. These are excellent rubber boots that are entirely waterproof and have smart features and design ideas.


Practical rubber boots with smart features


These boots are insulated with neoprene which means they can handle -10 degrees Celsius. The entire shoe as well as the rubber sole is waterproof and provides a good grip on the road. There is a little piece of fabric on the edge of the shaft that you can pull to make it easier to put the shoes on.


An innovative design


Tretorn has created this high quality rubber boot in a classic design that will last for a very long time. Rubber boots may not seem like the most fun investment but it's very practical and these boots will certainly get you more excited about the rain. The height of the shaft is 20.5 cm, which means the boots won't only protect your feet but also part of your legs.


This is what you should think about


The best place to store your boots is in a dark and dry place where they don't risk getting damaged by sunlight or heat. You can remove dirt with a damp cloth and if they are wet on the inside we recommend that you just let them air dry and possibly also put some newspaper in them.
Show more
Popular shoes from Tretorn