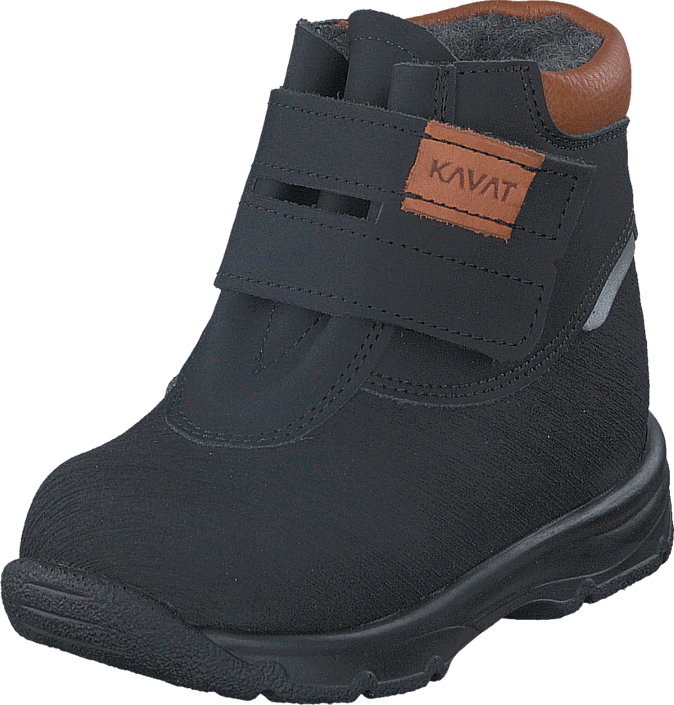 Do you want to inspire others? Tag @footway in your picture on Instagram for a chance to be featured here
3D
Customer data
Kavat have normal sizes according to 33168 customers
Product description
Warmly lined, Waterproof
Purple, Black
Leather
Wool
Rubber
Velcro
60002-33
Kavat Yxhult XC Black

This sleek Kavat boot exemplifies the effort that went into establishing the company. Founder Ragnar Karlsson dreamed of being one of the biggest children's shoe retailers in the world. With style like this, I think it's safe to say his vision has been realized. The word Kavat means plucky and courageous, and you can certainly see that with these shoes.


History and Origin

When other shoe manufacturers were closing down in Sweden, Kavat rose from the ashes to deliver high expectations. They invested in advanced technology in the 1970s, and have never looked back. Their unique process has laid the foundation for years of development.


Materials

With a leather outer material, these boots immediately signal both high-quality and status. Admittedly this is less important for children, but why not get them looking the part from early in their lives? This will build their confidence through the years, while ensuring maximum comfort too.


Shoe Care

Leather shoes perhaps need a little more attention than regular ones. These are best kept for special occasions, i.e. times when they won't get caked in mud! If the shoes do get dirty, you can take a damp cloth to them and successfully remove any debris that's accumulated.

Show more