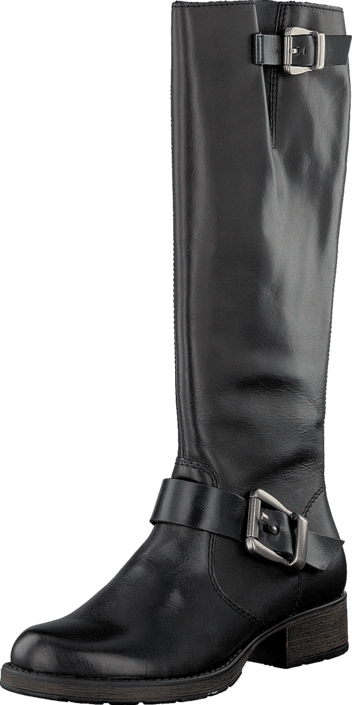 Do you want to inspire others? Tag @footway in your picture on Instagram for a chance to be featured here
3D
Customer data
Rieker have normal sizes according to 9180 customers
Product description
Grey, Black
Leather
Fleece
Rubber, Synthetic
4 cm
32 cm
Zipper, Buckle
52180-00
Rieker Z9580-00 Schwarz


Rieker Z9580-00 Schwarz are tall boots that will make any of your outfits look more special. These boots are made of genuine leather and they are perfect for both autumn and winter. They have many beautiful details such as silver buckles, a great fit and a nice heel. You can wear these shoes year after year if you care for them properly.


Shiny leather


Rieker is a German footwear company and they offer affordable shoes with a great fit and stylish designs. Rieker Schwarz are trendy boots made of shiny leather and they will give you a very elegant impression. The inner lining is made of fleece to keep you warm and comfortable on cold winter days.


Always look trendy


A pair of tall leather boots are great to wear with many different outfits and they are both comfortable and warm. This is a very good option for winter and you can be sure that you will always look trendy with a pair like this on. Wear them with tight jeans and a stylish autumn coat. You can also add accessories to create a more personal style.


Leather – an amazing material


Rieker Schwarz are made of high quality leather and if you care for them properly they will last for many years. Leather is a material that ages nicely and will usually look even better as time goes by, which is a huge plus. If you want to make sure your shoes are protected from rain and moisture you should impregnate them regularly so that they can keep their good condition.
Show more
Popular shoes from Rieker